Drug & Alcohol Rehab & Detox at Austin Hill Country
Services Offered
Medical Detox
Medical detox provides safe management of withdrawal symptoms in a comfortable inpatient setting. Clients receive round-the-clock medical care from experienced nurses and doctors who know how to recognize symptoms of drug and alcohol withdrawal and properly treat them. This often preceeds residential treatment and a longer continuum of care.
Residential Treatment
Residential treatment in the serene Hill Country outside of Austin provides medical monitoring and 24-hour care, while focusing on individual treatment needs, relapse prevention, and development of a positive recovery plan. Treatment plans include: co-occurring psychiatric, medical needs, psychosocial factors, and specific treatment goals based on diagnosis and the individual we are serving. Family therapy and education are included at this level of care. We offer collaborative care with other treatment providers to support the best outcomes. For those clients who are paying directly, we offer a 1 year Commitment Program. This plan states that if you relapse within the first year, you may return for additional treatment at no charge.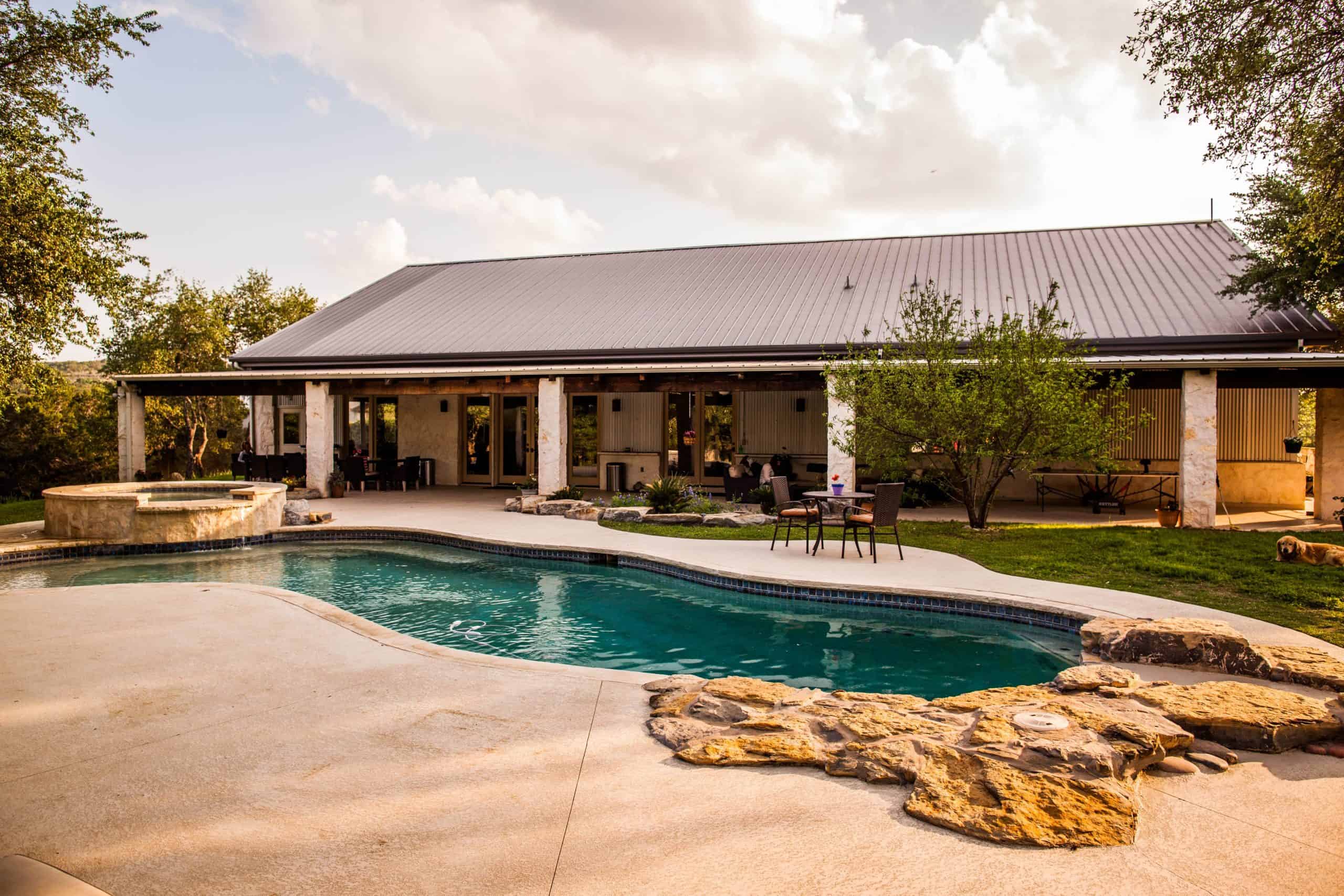 Partial Hospitalization Program (PHP)
PHP services for clients who have completed our residential level of care, or based on their assessment, do not require a higher level of care. PHP services focus on individual treatment needs, relapse prevention, and development of a recovery plan.
Long-Term Treatment Option
At Positive Recovery Centers we know, and research indicates, that the longer one is engaged in treatment, success rates are higher. With that in mind, Positive Recovery offers a 120-day treatment option in the Hill Country for self-paying clients who wish to extend their length of stay and fortify their chances for a long-term recovery.
This 120-day long-term addiction treatment program includes the following:
Detox and Residential at Our Hill Country Campus
PHP and IOP at Our Montrose Campus
Sober Living at our Montrose Campus
Also Includes One Year in our Aftercare Program
Cost: 120 days for $29,000, less than the cost of most 30-day programs!
Call 877-697-1383 for more information on this long-term program.
Intensive Outpatient Program (IOP)
Outpatient services for clients who have completed a higher level of care or, based on their assessment, do not require higher level of care services, and are considered direct admissions. IOP services focus on the individual's treatment needs, relapse prevention and development of a recovery plan.
Online Teletherapy Services
We understand that the treatment needs of our clients change daily. Positive Recovery Centers offers a broad range of treatment services both in-person and remote, utilizing a personalized and multidisciplinary approach to meet the needs of all clients in varying stages of recovery. To protect the health of all of our clients and staff Positive Recovery Centers is offering Online Teletherapy Services for outpatient clients across all of our locations based on medical necessity.
840 County Road 420
Spicewood, TX 78669
713-904-4699
Hours of Operation: 24×7